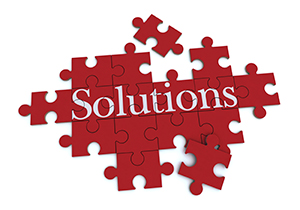 Offers in Compromise
Are you now on a payment schedule with the Internal Revenue Service? Or, have you been told that you must get on to one soon by an IRS Revenue Officer or IRS representative? Why not convert it to an IRS Offer in Compromise instead, save tens of thousands of tax dollars, and get rid of your debt to the IRS forever?
An Offer in Compromise is a wonderful way to get rid of all the tax you owe, if you qualify. Don't be taken in by unscrupulous "Tax Settlement" companies who say "send us $4,000 and we will get you a settlement for pennies on the dollar!" Again, you must qualify before doing an offer!! Very few qualify. How do you know if you qualify?
Call us. We have a free half-hour consultation, in person or over the phone. We will ask all the right questions upfront, and make sure you qualify before we take a dime from you!
We have successfully negotiated hundreds of Offer in Compromises! There is tons of paperwork that must be prepared and submitted including an extensive financial statement, for an investigation of the facts. There are many, many pitfalls that may come up in the investigation, such as "DISSIPATED ASSETS;" that will get your offer turned down. You don't want to try doing this by yourself! Don't hire one of those TV firms that usually take your money and do little work! Hire a local professional that you can sit down with and look them in the eye!
If an OFFER IN COMPROMISE doesn't work out for you, we will suggest other ways to get your IRS problem under control. These ways include installment agreements, currently not collectible status, amended returns, penalty abatements, statue of collections, etc. We will find a way out for you if at all possible!! So, call us now!